Spot pricing for silver and gold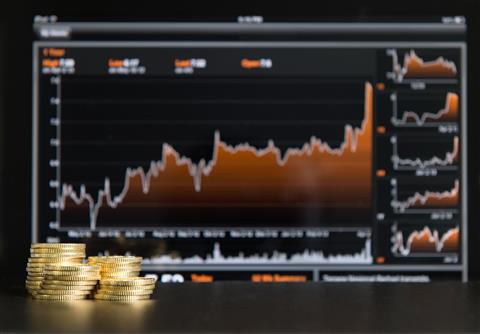 At Scott's Sports Cards, Coins & Jewelry, we are continually updating our price list to ensure that our customers receive the most accurate quotes when buying and selling gold. Whether you're interested in selling estate jewelry, gold coins, flatware, or silver rounds and bars, we believe that you deserve to be quoted a price that is based on the most up-to-date spot pricing available.
Silver rounds and bars sold at spot + $1.00

Our buying prices…
Updated on 1/16/20 9:00 a.m.
Silver Coins
U.S. 1964 & earlier … $11.40 per face dollar
U.S. 1965-69 half dollars…$3.80 per face dollar
We pay premiums for better dates.
Silver Bullion
American Silver Eagles ……… spot
1oz silver bullion ……………… spot – $1.00
5oz & 10oz silver bars ………. spot – $1.00
100oz silver bars …………….. spot – $1.00
One Ounce Gold
Krands ………………….. spot – 2%
BU Maple Leafs ……….. spot – 2%
American Gold Eagles … spot – 2%
Fractional Eagles, Maples & Krands … spot – 3%
*Prices are subject to change without notice. We reserve the right to limit quantity*
Damaged or heavily worn coins will bring slightly less.
Now In Stock:
2019 American Silver Eagle
2019 American Silver Eagle Proof
2020 Red Books – Hard Cover, Spiral Hard Cover, Soft Spiral Cover & Large Print