Coin buying deals, specials, and promotions
As Southwest Michigan's premier destination for coin collectors, Scott's Sports Cards, Coins & Jewelry regularly runs deals, specials, and promotions. Whether we're offering lowered buying costs on silver bullion, reduced pricing on in-stock collector's sets, or anything in between, we're confident that you won't find a better place to buy and sell coins in Southwest Michigan. Be sure to check this page often, as we are constantly offering new, exciting specials on old, current, and collectible coins.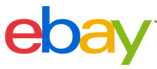 To see a listing of our current specials, weekly deals, and discounted collectible coins, visit our eBay store by clicking the logo above.