Welcome to the New Website of Scott's Sports Cards, Coins & Jewelry!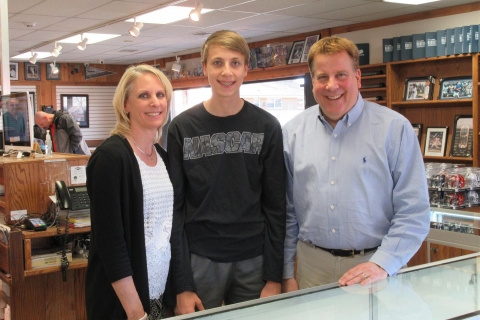 As regular visitors to our site have undoubtedly noticed, Scott's Sports Cards, Coins & Jewelry has a new website! With the rise of smartphones and tablets, we felt it was important that we create a site that displayed properly on all devices. More importantly, we seized the opportunity to rethink our entire site! With a new navigational structure, larger images, video capabilities, and full integration with our eBay account, the new site looks better, reads better, and just plain works better.
The largest change, of course, is in the redesign for mobile compatibility. With over 50% of all searches performed from mobile devices, we wanted to be able to give our visitors a great experience, no matter what device they were visiting on. With that change, we were able to include larger callouts, a brighter color scheme, and a host of navigational updates to make the site easier to browse on cell phones, tablets, and desktop computers.
Another change that we are excited about is the integration of our eBay store. As we post nearly 500 new items on eBay every week, we wanted to really showcase what we're offering. Now, by visiting the eBay link in our menu, you can see a full listing of the items that we currently have listed. Even better, you can click on any item to be taken directly to that item's auction page.
At Scott's Sports Cards, Coins & Jewelry, we are proud to offer the area's largest selection of sports memorabilia, pre-owned jewelry, sports cards, and collectible coins. Whether you're new to collecting or a have been collecting for years, we encourage you to drop by our store, chat with our employees, and expand your collection!